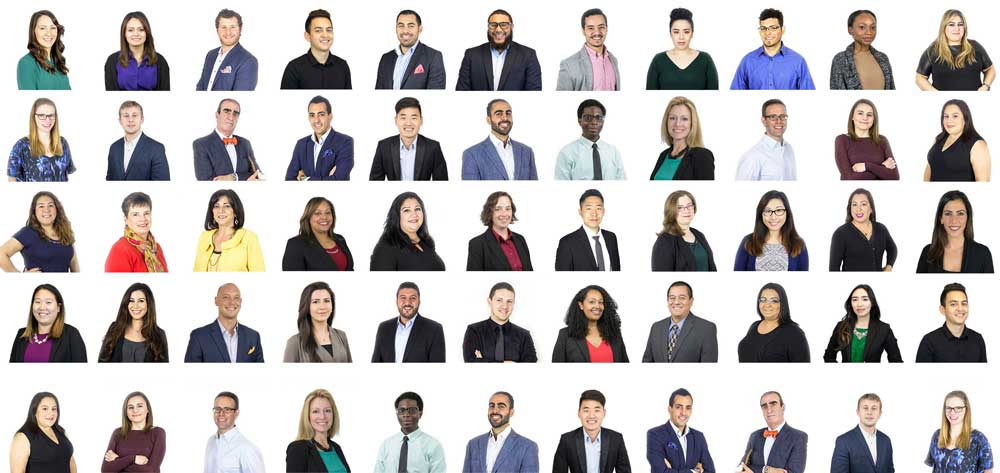 2018 Customer Service Award: Technology, Relationships and Education

McLean, VA - We are proud to announce that SAHOURI. has been recognized for a fourth consecutive Stevie Award for Best in Customer Service.
This Award speaks to the character behind the SAHOURI brand. From executive leadership, to service teams and practice leaders, we all believe in common values and share a common goal: insurance made simple.
Below are more details about the Stevies, industry trends and an overview of our customer support programs.
The Stevie Awards
The Stevie Awards is an international business award program recognizing the achievements and contributions of businesses and professionals worldwide.
Judges are recruited globally from a wide range of varying professions. They are then assigned to juries by Stevie Awards' staff based on industry, function and experience.
---
The Oscars of the Business World.
- Hayley Ringle, the Business Journal


---

The Customer Service Climate in Insurance
Let's be honest. Most consumers are not over the moon with their agents. It's safe to say that the general perception of insurance agents does not evoke much excitement or interest.

The average insurance agent is almost 60 years old and struggling with rapid advancements in tech. This insurance study found that almost 40% of agents have a hard time keeping up with the pace of technology, which limits their communication capabilities.
In risk management, the ability to efficiently communicate with clients is critical. A recent study by Ernst & Young on consumer experiences revealed:
57% want to hear from their insurance agent

at least

semi-annually

40% say communication and understanding with their agent is important
The same report found that almost 50% of consumers had zero interactions with their insurance agents in the previous 18 months!
Award-Winning Customer Service
Good communication can have a profound impact on client retention.
Our approach to risk management requires a consistent line of communication during claims, renewals and any moments of concern throughout the year. We attribute our 95% client retention rate to our pro-active service approach and the strong relationships it creates.
Award-winning service goes beyond offering quality customer support. It transcends what is usually expected and offers additional value.
Investing in Relationships and Education
Everything around you is in some way, shape or form linked to an insurance policy. As insurance advisers, we have the privilege of building relationships with all parts of society. We serve families, professionals, businesses, health institutions, non-profits, even foreign governments!
One of our biggest priorities is helping these clients become smarter buyers. Being properly covered starts with education. Even if an agent manages your portfolio, you still need some knowledge of liability and coverages to stay in control.
We invest in educational and relationship-building programs because we are always looking for new ways to influence, inform and engage our community.
Insurance in 60 Seconds

Alaina McWhorter, CISR reporting on State Farm's 2017 Auto Insurance Loss

Insurance in 60 Seconds simplifies complex insurance FAQ's, scenarios and coverages to help every day people with every day risk management tips.
---
Friends and Clients Luncheon Series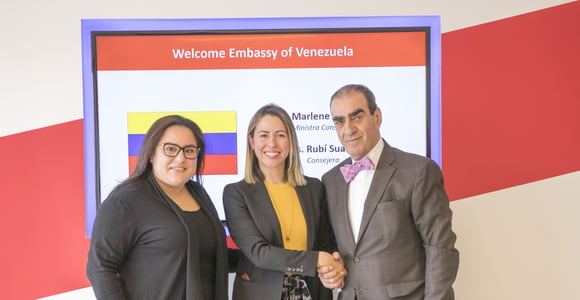 Embassy of Venezuela Luncheon Series
The Friends and Clients Luncheon Series, is a relationship-building initiative hosted at our office. The Series involves sharing meals, exchanging conversations and strengthening bonds that will last a life time.

---
Allen and Lauri in The Morning
Subscribe to the Allen & Lauri in The Morning

show
The only insurance morning show, Allen & Lauri features our VP of Commercial Lines and our Real Estate Practice Leader, including guests from the CAI community. Episodes cover seasonal insurance topics, risk management for community associations and trending subjects in property management.
---
Customer Thermometer (CT)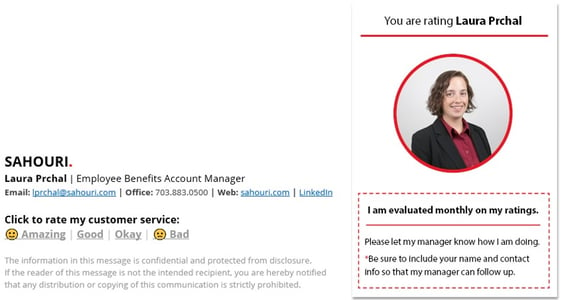 CT helps the world's most customer-focused businesses get email feedback
When emailing us, you will notice service surveys below each signature that allow you to submit feedback on your experience. These "thermometers" help us gauge service client satisfaction on a daily basis.
We implemented this customer satisfaction tool to:
Increase service and communication transparency

Identify areas of improvement through the public eye

Reward employees based on client satisfaction


95% Client Satisfaction for 2017 (3,000 reviews)
---
Lunch and Learns are catered, informative seminars about insurance brought to our clients and interested parties. We like to share information about the latest in risk management technology, emerging best practices and upcoming industry trends that can impact their business.
---
The Movement
As advisers, our Mission and foremost commitment is helping our clients by making insurance simple. As innovators, our desire is to impact the evolution of an industry. As a team, our goal is to serve as passionate advisers who promise to always deliver an awesome client experience. We will continue to lead this industry by example and never submit to the status quo.
Tags: News