Condominium and HOA Insurance

.
An Exclusive Program by SAHOURI Insurance & Financial
CUSP™ (Community Underwriters Specialty Program) is a manuscript and proprietary insurance form that includes the industry's most favorable insurance conditions while rewarding its policy holders with savings for low loss ratios.
---
---
---
5

Reasons to talk to us about CUSP

.
Property Conditions
.
Marshall & Swift building valuations are used to evaluate your property and make sure you are fully insured. As a result, we offer Guaranteed Replacement Cost, full ordinance or law coverage and no hidden deductibles or coverage limitations.
Directors & Officers
.
CUSP has the best D&O and Property Manager Conditions, extending coverage to past & present, elected & appointed board members as well as volunteers and property managers. Our form covers monetary & non-monetary damages. defines property managers as employees under crime coverage.
Flexible Coverage
.
Our program is extremely flexible. We can customize our Ordinance or Law, Sewer & Drain Backup, Earthquake, Flood, and Crime coverages. Deductibles from $100 to $100,000 are available. CUSP offers stated ( vs sublimited ) coverage for outdoor property ( fences, signs, lights, gazebos, playgrounds—even tennis courts & pools!)
Full Earthquake Coverage
.
Most other carriers limit coverage to a $1,000,000 for earthquakes, but how can $1,000,000 of coverage help when an earthquake causes $10,000,000 in property damage? Our policy covers the full replacement cost no matter if it's $1,000,000 or ten times that.
Coverage Enhancements
.
We offer state of the art services and coverage enhancements such as Marshall & Swift building valuation reports with every free quote, one hour certificate request turn around time, green building coverage upgrades, and our broad form 'general enhancements endorsement'.
---
---
---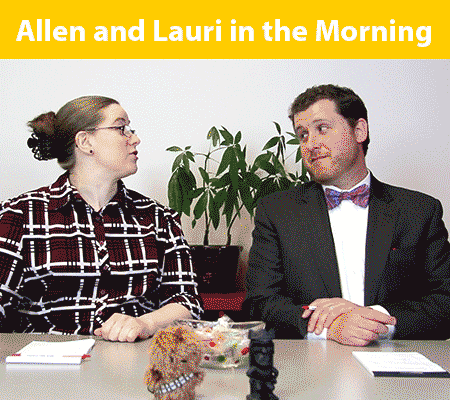 Allen and Lauri in the Morning is a Real Estate Risk Management web series. Every month we discuss risk management topics and offer tips with a humorous twist. Click here to view previous episodes
Subscribe to the Allen and Lauri in the Morning Show
---