Almost 7 out of 10 American homes are insured by standard policies. With the average home being valued well below the half a million mark, these out of the box policies provide sufficient coverage.
Luxury homes on the other hand, require custom coverage from carriers that specialize in protecting high-value assets. Captive insurance carriers who sell standard policies to luxury homeowners are often leaving those properties underinsured and exposed to financial risk at a time of loss.
Choosing the right insurance carrier, agent and policy for your home is one of your most important financial decisions. The safety and security of your family and investment is worth introducing luxury home insurance to help you determine if you need a second opinion on your home insurance.
Many homeowners are unaware that luxury home insurance offers more coverage than a standard policy and some assume it is the pricier option, which isn't necessarily true.

What you will learn:
What is Luxury Home Insurance?
Technically, there is no such thing. Luxury home insurance is a term used by insurance agents, brokers and carriers to distinguish a custom homeowners policy from a standard one.
According to Zillow, the average American home is valued in the neighborhood of $200K. Most, if not all of these homes are insured by captive agents including State Farm, Allstate, Progressive, Nationwide, etc. These carriers excel at providing low rates and user friendly apps to help you streamline requests. However, they don't provide adequate coverage for high-value assets like luxury homes.
Luxury homeowners are a niche market that require insurance from specialty carriers that underwrite policies according to each client's unique exposures. These carriers focus on protecting valuable assets within the home as well, such as cars, personal watercraft, jewelry, antiques, pets and more.
Homeowners have the option to shop directly from the carrier market or rely on a broker to present options. While the latter option might sound like the path of least resistance, shopping for home insurance alone can be a daunting task.
Shopping for Home Insurance
.
Finding the right home insurance policy is difficult. With such a wide selection of carriers, agents and policies to choose from, it can get overwhelming. Especially when getting into specifics with premiums, coverage limits, deductibles, exclusions, endorsements etc.
That's why homeowners rely on insurance agents to help them make educated decisions on the protection they invest in. After all, the homeowner doesn't have to pay for the agent's service. The carriers cut agents a percentage of the premium in exchange for acquiring and servicing accounts. So hiring an insurance agent makes it simple AND free to find your home insurance policy.
Agents help you find coverage from all the carriers they are appointed with, providing you with options to choose from. From there on, they help you manage your account throughout the year according to life changes, any claims filed or even to offer available savings.
Imagine needing to review your policy every year
Carriers and Coverages for Luxury Homes
.
As discussed, luxury homeowners are a niche market that require specialty coverage from specialty carriers that focus on protecting valuable assets such as luxury homes, cars, jewelry and more.
Understanding the types of carriers and coverages available to you becomes so critical to choosing the right solution for your home, especially when options are aplenty.
Specialty Carriers
Specialty carriers help protect homes valued at $1M and above. Comprehensive coverage, competitive rates and global capabilities allows them to protect against high-end personal and commercial assets.
The most notable specialty carriers for luxury homes include Chubb, Pure, Nationwide Private Clients, Erie and AIG.

These carriers offer rich industry expertise, comprehensive coverage and custom underwriting for unique, valuable assets and the exposures that they bring.
Never assume that specialty carriers are more expensive than standard ones. High-end carriers are just as capable of providing low rates. They'll just never leave you underinsured, when others might you short on coverage just to say that offered you savings. Then at a time of a claim, you come out of pocket.
In addition to low rates, specialty carriers offer insureds much more risk management to limit claims entirely, prevent losses and maintain financial stability.
Specialty Coverages
Coverage provided by State Farm, AllState, Progressive and other mass-market carriers are good options for the average home. Their policies however, include standard liability limits that every homeowner must be aware of. These limits are usually inadequate for more expensive homes.
A luxury home, its custom finishes, and high-end contents will probably exceed $1M in value and therefore require policies with above-average limits. If a claim exceeds your policy limit, you will come out of pocket for the difference. While standard policy limits are pre-determined, specialty carriers' flexible policies let you choose how much coverage you want.
Specialty coverages are custom fit and are constantly updated to complement your risk profile so you never have to worry about not being covered. Some of these coverages include:
Guaranteed Replacement: guaranteed coverage beyond your custom liability limits
Global Travel and Rental Coverage:

liability and medical

protection wherever you go

Cash Settlement:

choose a cash option over a replacement of a total loss

Aviation, Watercraft, Classics:

bundle for savings and comprehensive coverage

Jewelry and Collections:

protect valuables beyond limited protection of your contents

Temporary Housing:

comfortable housing in your same district

if a claim forces you out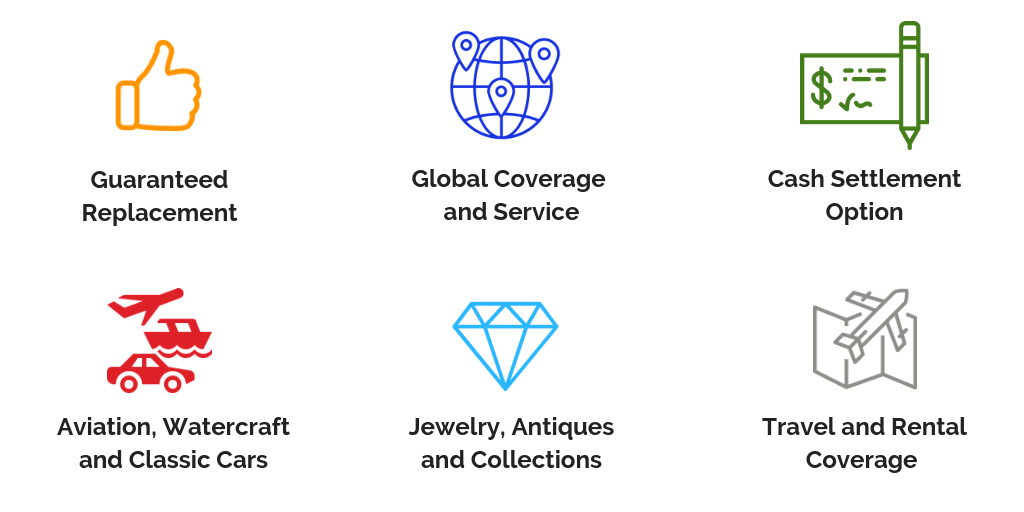 Getting the most out of your specialty carriers and coverages requires the expertise of an insurance broker with strong carrier relationships to maneuver the market. The most impactful brokers have appointments with every global carrier in the market.
The more appointments your broker has, the more options you can choose from and the more likely you are to find favorable solutions for your luxury home.
Which Agents Can Cover Luxury Homes?
As we've discussed so far, no two insurance carriers or coverages are made equally. The same standard applies to insurance agents.
The Independent Agent
Insurance brokers, also known as independent agents are exactly that. They are not captive. An independent agent has the freedom (independence) of providing clients options from any company on the market, as long as they have an appointment with that carrier. If your broker lacks access to specialty carriers, you lose out on the most comprehensive and competitive options on the market.
Annual reviews for example, are especially important for high-value homes. Insurance reviews are meetings where insureds meet with their brokers before renewing their policies to:
Shop the market for better options
Keep insurance premiums low
Identify gaps in coverage

to avoid out of pocket losses

Address any recent life events that may impact your rates
Reward low loss ratio with savings
In addition to adequate protection and annual reviews, independent agents understand your unique exposures and provide solutions based on professional evaluations. For example, an independent agent will help you facilitate appraisals for your home, its contents including jewelry, antiques and other valuables so you can get covered for exactly what they're worth... not a penny more or less.
On the other hand, captive agents leave the determination of your home's replacement cost to the real estate market rather than a personal inspection. This is especially problematic with homes valued above $1M, as it will most likely leave the homeowner dangerously underinsured and positioned for financial catastrophe in the event of an uninsured claim. This type of insurance agent is only appropriate for the average American home.
Captive Agents
Captive or 'direct' agents work for a single insurance carrier and can only offer products from that one company. Hence the term captive. They are the massive, standard insurance companies that you dominate TV commercials and bus stop ads. They will issue policies in record time and almost always sell with humor. They also represent the overwhelming majority of the insurance market. According to Property and Casualty Insurance, captive carriers write 68% of personal homeowners policies.
These agents are not equipped to handle the complex risk that comes with high-value assets. They will not shop policies once a year and they will rarely update your risk profile. Instead, captive agents will issue your policy once and let it renew forever, subjecting you to inevitable premium increases year after year. Ever wonder why your premiums keep going up?
Captive agents work very much like a McDonald's franchise. But instead of fast food, they're selling insurance. State Farm the carrier has State Farm agencies in every corner of town. These mom and pop agencies only offer State Farm coverages with standard policy limits.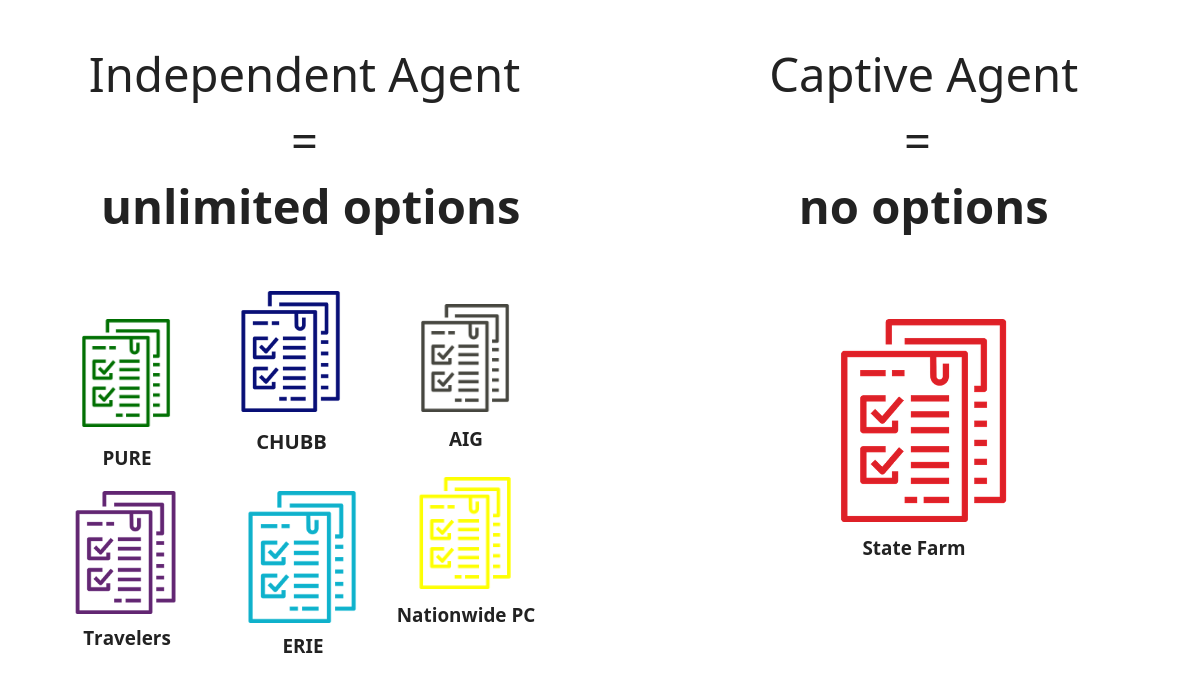 Reasons to Switch Policies
.
We have seen many luxury homeowners remain with an agent for decades because he's the nextdoor neighbor. They are usually completely unaware of the difference between a captive agent and an independent one until after they file a claim and have to pay out of pocket for uninsured losses.
Making the switch to the appropriate carrier and broker will provide you with the comprehensive solutions you need and the proactive service you require. The alternative is an out of the box policy that auto-renews and bound to leave you underinsured at a time of loss.
While shopping for insurance can be stressful, working smart to protect your home and its contents should never be left to chance. Financial stability is reason enough to invest in the right policy.
Claims, inflation, property value, security systems, and even pets can all have implications on your rates. Lifestyle changes mean changes in your risk profile. If your risk exposure increases or decreases, so do your rates. Being able to accurately measure your risk profile is key to determining policy limits, deductibles and a schedule of contents.
Hiring an expert adviser (that you don't have to pay) to manage your account throughout the year should therefore be a no brainer.
Questions to Ask...
If you own a luxury home, answer these FAQ's to find out if you need a policy review:
Does your agent provide you with options from different carriers every year?
Are you currently insured for the true replacement cost of your home?
Do you know what your policy limit is?
Is your most expensive jewelry scheduled on your policy?
Are your passions, collections or antiques covered?
Does your liability coverage match your lifestyle?

If you answered yes to two or more of these questions, you are most likely in need of a second opinion. Contact our Practice Leader for a complimentary review of your policy.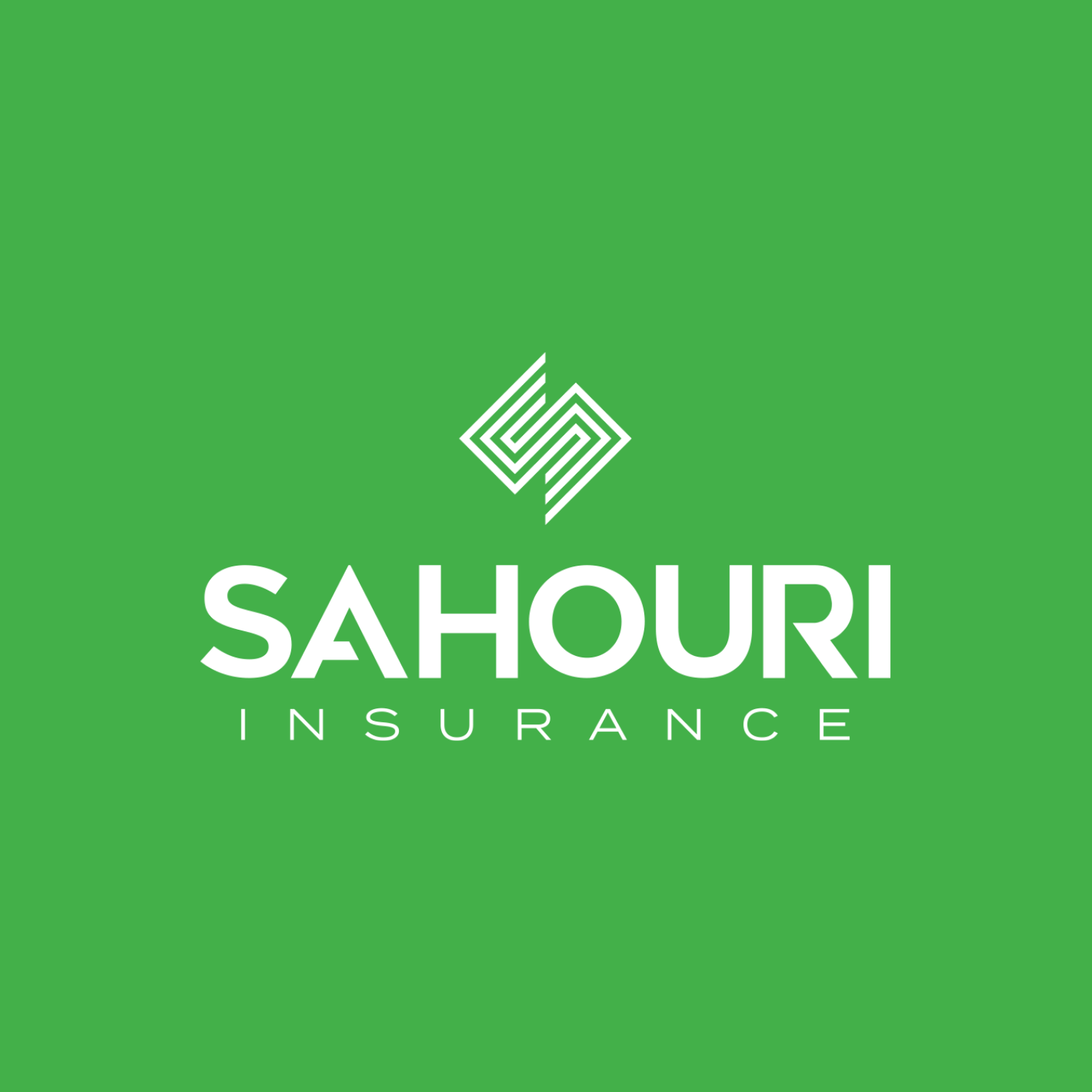 SAHOURI
As an independent insurance brokerage firm, we guide our Guests through a technology-driven, consulting-based experience that integrates corporate Risk, Health, and Benefits policies through one, centralized Advocacy Team.