As an insurance brokerage firm, our service model is shaped around our clients' needs, expectations and their overall best interest.
For over 50 years, our customer-focused approach had continued to guide our decision making and future planning. We consider our clients and partners guests for life and look forward to serving them now more than ever.
To be the best insurance advocates for our guests, we have carefully planned and invested in resources over the years to ensure we remain agile as we grow. In a world made increasingly more accessible and vulnerable by technology, it was our responsibility to adapt — and we did. Today our agility as an organization allows us to outperform disruption arising from change.
In the midst of the COVID-19 pandemic, our strategy, structure, people, processes and technology are enabling us to best serve our clients, their families and businesses now when they need us most.
Navigate Ahead:

Agility and Confidence Through Change
.
Our organization maintains its confidence to adapt successfully largely due to the highly innovative processes, management systems, and qualified professionals we have put in place.
For our guests, being agile means we quickly adapt to their evolving needs.
We are currently offsetting disruption and our teams are surpassing performance expectations despite the chaos as a result of our strategy, structure, people, processes and technology.

Strategy
With synchrony and structure throughout our leadership, we have shared purpose and vision. Our customer-focused approach shapes our organizational planning. We have made advancements with innovation and technology, making us agile in operations and allocations of resources.


Structure
Our business units are highly collaborative and are led by practice leaders who oversee teams of experienced and empowered insurance professionals, reflecting a centralized philosophy of advocacy and service.


Processes
We vet and experiment with different processes that enable agile decision making and professional development. From high-performance orientation to standardizing workflows, we are constantly working towards ensuring our advocates have requisite training and processes that

enhance telework performance in all aspects of our service.


People
We are proud of unique approach to human capital management. Our people have always been our greatest assets. Our leaders are experienced, empathetic and innovative. Our highly qualified advocates take pride and joy in providing clients with support and security in difficult situations.

Technology
We are also proud to be a part of the InsurTech movement, equipping our organization with resources that enable us to deliver streamlined services at quicker speeds and higher quality than the average insurance agent. Our commitment to technology is part of our ongoing quest to be the best advocates we can be for our guests.

How Our Employees & Clients Are Feeling
.
After we began teleworking on March 13, we sent surveys to collect quantitative and qualitative data on staff and client satisfaction to ensure:
there is no drop-off in capability and capacity among all teams
client experience is not disrupted in speed or quality


Client Survey Results: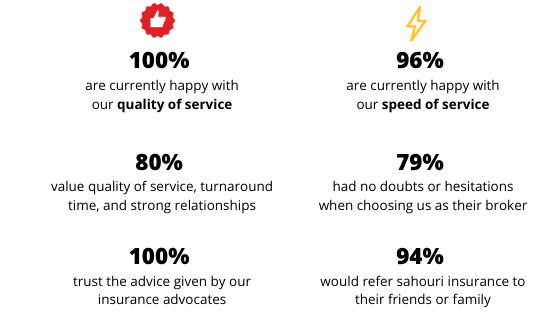 Employee Survey Results: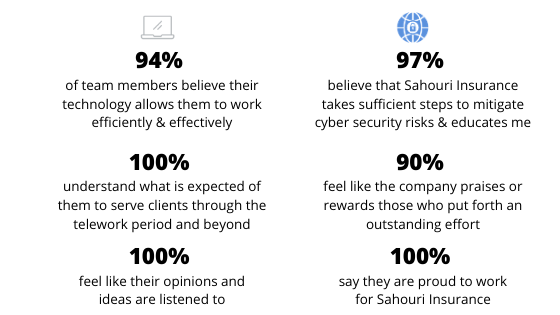 ---
How we're advocating for our clients
We are helping existing clients and interested parties by answering coverage-related questions and providing guidance how to navigate new regulations.
Do you have any questions? Speak with one of our advocates today!
Private Risk Consulting

.



Life insurance underwriting related to COVID-19
Rise of cyber threats and email phishing
Adding college students to family auto policy
Are contents of my kids' dorm room covered?
Are costs of pre-scheduled flights insured?

Business Insurance

.
How policies respond to Business Interruption and Civil Authority
Can Worker's Compensation cover COVID-19 infection?
Emerging corona-related cyber threats and employee targeting
Payment deferments or billing arrangement, what are my options?
Reallocation of exposures to minimize my premiums
How to determine eligibility and apply for SBA Disaster Relief Loan
How to report claims for Business Income
Event cancellation insurance
Recovering lost revenue from rental properties/AirBnb




Corporate Healthcare & HR Consulting
.
Helping secure thermometers, masks, and essential supplies from carriers
How reduced hours and working conditions have created QE's to adjust or eliminate elections
Relaxed carrier eligibility rules and enrollment extensions
Carrier premium deferments and flexible payment options
Carriers expanding coverage to include COVID-19 treatment
FTE calculations for SBA loans
Strategizing and planning ahead for mid-term audits


Should You Work with Sahouri?
The current situation is particularly worrisome for independent insurance agents who could not adapt to technological developments over the years.
Many agents have not gone paperless, lack a central system of managing client data, and may even lack alternative communication options for clients.
Property & Casualty published a study in March 2020 on technological readiness among insurance agents, finding they have difficulty:
adapting to key developments in tech
implementing updates to workflows efficiently
vetting new software or systems
finding ideal compatibility among systems
Agencies experiencing these challenges could struggle to service accounts or fulfill daily client requests with a completely remote operation.
We can help.
If you are an insurance agent in need of carrier appointments, marketing resources, or a reliable partner to refer private or commercial business, learn more about our Back Office Brokers Program here.
If you are a business, executive or homeowner and you feel like you need more guidance and attention, contact us and let us make insurance simple.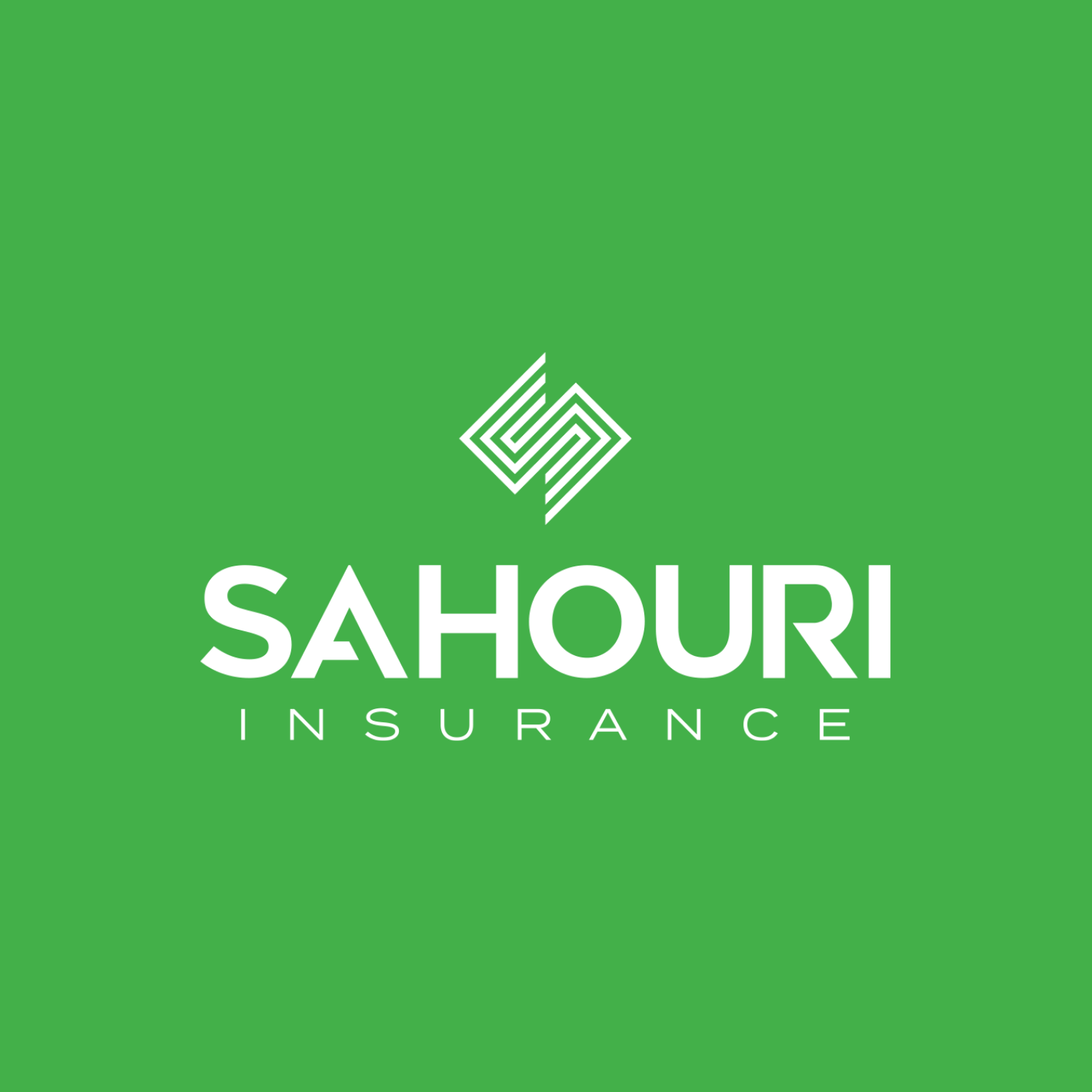 SAHOURI
As an independent insurance brokerage firm, we guide our Guests through a technology-driven, consulting-based experience that integrates corporate Risk, Health, and Benefits policies through one, centralized Advocacy Team.