Over 90 million Americans have a dog in the family. No matter who much we love and care for them, insurance companies will always treat our dogs as a number since they can have an impact on you rates.
It's true folks: dog breeds affect premium. According to the CDC, Americans reported 5 million dog bites every year that caused almost 1 million injuries. They also caused lawsuits, and lots of'em: almost $700M in liability claims during 2017 alone.
As a result, if there is even the slightest chance that your breed could be a risk to those in your home or in your neighborhood, you may need to reconsider your existing homeowner's coverage limits or extending your liability coverage.
What you will learn:
The Issue with Dogs and Insurance
Whether we like it or not, dogs are a potential liability. Just a simple bite from an overly excited Terrier can bring a lawsuit home. Dog owners must always prepare for the unexpected.



According to the Insurance Information Institute, dog bites and other dog-related injuries account for more than 30% of all homeowner liability claims.
---
While your homeowner's policy offers liability coverage, some insurers have a prohibited list of dog breeds in which they have the right to decline your request for coverage, cancel an existing policy or deny you at renewal.
Insurance companies that don't enforce a restriction list may base their claims on the breed and its aggressive tendencies.
Which Breeds Affect Homeowners Insurance?
The type of breed you own will determine whether you will face premium increases or be able to secure coverage for your home. The main reason for this is because some breeds are obviously more aggressive than others.
Under your home or renter's policy, breed is a major factor when it comes to coverage. While companies make restrictions based on the county or state, these are the most commonly restricted breeds: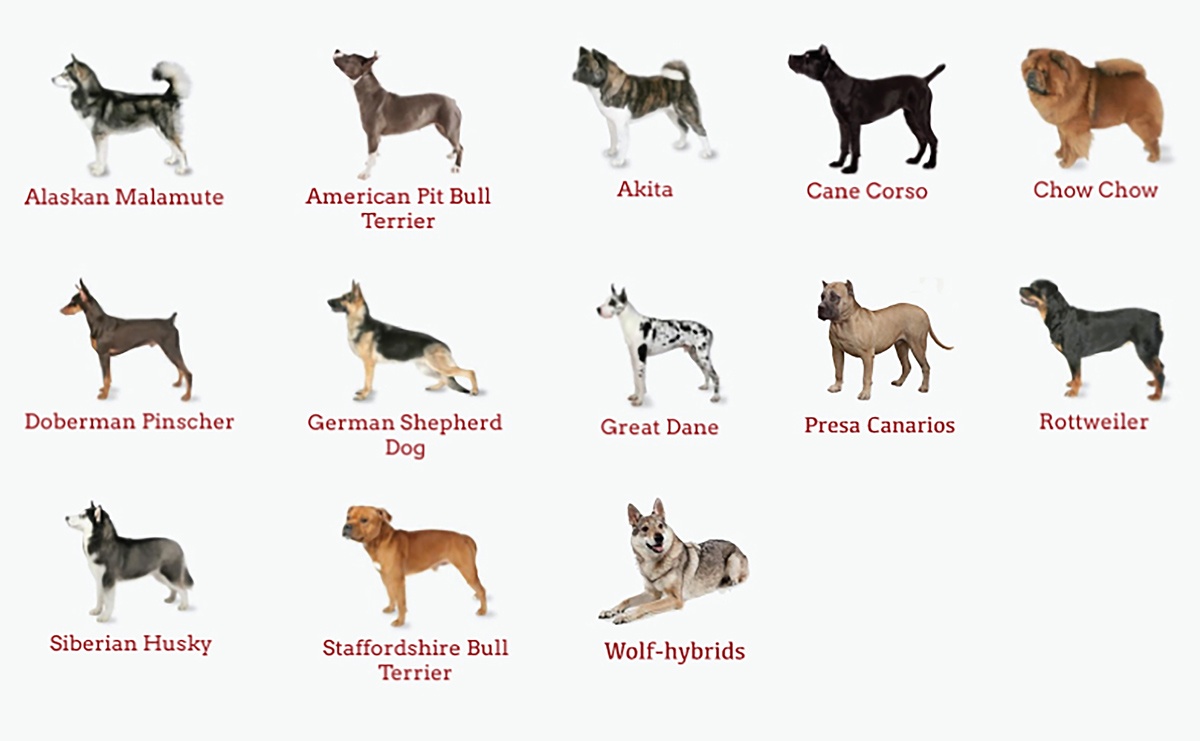 The American Kennel Club (AKC) reports that while breed-focused bans do exist in certain municipalities, some states have passed legislation that prevents counties from targeting individual breeds.
Reduce the Risk of Dog Bites
Being a responsible dog owner will make life easier for you and your dog. Accidents are bound to happen, they can't always be prevented.
You can however, take precautions to mitigate harmful situations, such as:
Keep your dog leashed, or fenced in if your dog isn't an "indoor" dog
Spray or neuter your dog to reduce aggressiveness
Make sure your dog's vaccinations are up to date, to prevent different diseases
Don't leave your dog unsupervised around children and strangers
Make sure your dog is socialized to gain experience with other pets and strangers
The most important factor in preventing major dog issues in the neighborhood is understanding your breed's inclination for biting. Not all dogs bite out of aggression, even a simple play bite can take you to court. Some trainers even advise owners to focus on games that do not encourage biting. For example, consider playing more fetch than tug-of-war.
More importantly, if you understand what sets your dog off, you can take control when a situation presents itself. If you're unable to control your dog's behavior, you should consult your vet or an expert dog trainer.
Dog Bite statistics from last year:
11%
Increased cost of dog bite claims
$37,000
Average cost of a claim
50%
of bites are from familiar dogs
Dog Owner's Liability and Potential Lawsuits
Regardless of the state you are in, there are three laws that will impose liability on you as a dog owner. This is called dog owner's liability and it can be triggered by three events:
Dog-bite statute: owners liable for injuries/damages caused without provocation
On-bite rule: victim must prove the owner knew the dog was dangerous
Negligence laws: owner liable if injury occurred due to his/her negligence
If any of the situations above present themselves, don't react by defending your dog! Instead, express remorse and empathy. Convince the victim(s) that you are just as shocked.
Consider presenting documentation for rabies shots and/or any dog training certifications to prove that your dog is a typical healthy pet and the incident was an isolated one.
Being apologetic and forthcoming can help you prevent the situation from escalating. Many owners make the mistake of defending their dog after an accident, which almost always prompts victims to sue.
Review Your Home Insurance Coverage
Before you bring a new dog into the family, do your due diligence. Review your existing homeowner's policy to ensure you have extended liability coverage that you can rely on.

Homeowners and renter's insurance policies have general liability limits that provide coverage only up to a certain dollar amount, usually starting at $200K. When you compare that limited coverage with potential legal fees, you've got a lot to lose.
Here's an example. Let's say you have a liability limit of $300K. Maybe your neighbor is a surgeon and a simple bite causes an infection on his/her hand. Now that the surgeon can't operate and will be suing for lost income, which is $500k. Can you afford to pay the $200k difference out-of-pocket to supplement the surgeon's income?
Liability limit:
$300,000
Sued for lost income:
$500,000
Out of pocket expenses:
$200,000
Can you afford $200,000 to supplement the surgeon's income?

Avoid paying out of pocket expenses by considering an umbrella insurance policy to add extra liability protection. It's true: second opinions can save you millions!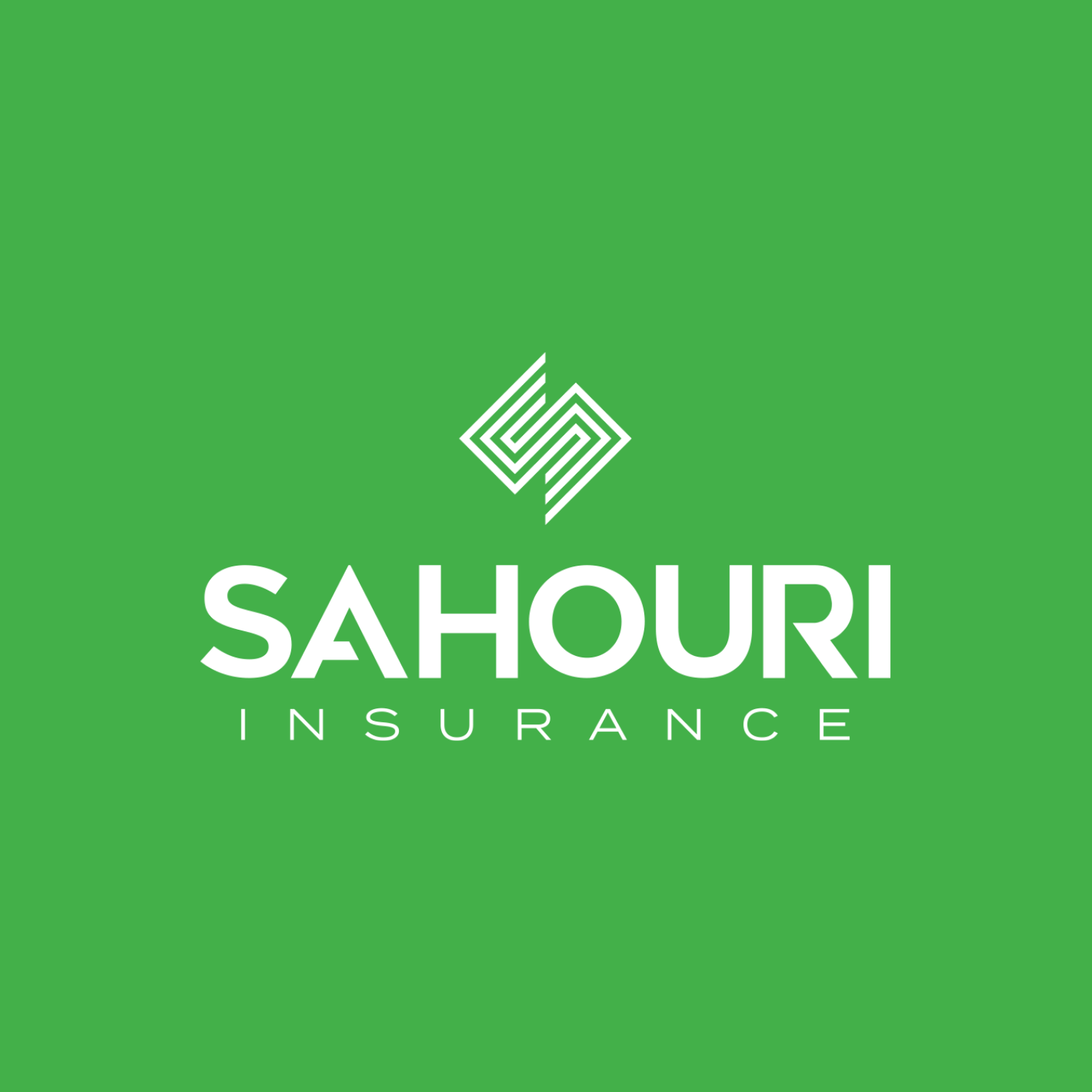 SAHOURI
As an independent insurance brokerage firm, we guide our Guests through a technology-driven, consulting-based experience that integrates corporate Risk, Health, and Benefits policies through one, centralized Advocacy Team.