The National Weather Service found that 25 percent of winter weather fatalities occur when drivers are unprepared in snowy and icy conditions. Winterizing your car will help keep you safe in an accident or your car breaks down during freezing temperatures.
While our cars may be bigger, smarter and safer than ever, the most experienced drivers can attest that sometimes, there is just no match for bad weather. So ask yourself, how long has it been since you wondered: "is my car ready for winter weather?"
To encourage safe driving this winter, we're going to meet you half way by providing a few tips for winterizing your car, which we hope will help you stay prepared.
What you will learn:
1. Create an Emergency Winter Kit

.
You will also want to make sure your cell phone is fully charged and that you have a spare car charger in your glove box so you can call for help if your car breaks down. Before you get behind the wheel, make sure you have an emergency kit in your car that contains the following: pack of matches, first aid kit, road flares, flashlight & batteries, ice scraper, non-perishable food and water, warm clothing, jumper cables, bag of sand and shovel, extra antifreeze, and car tool kits. Take a look at the list below: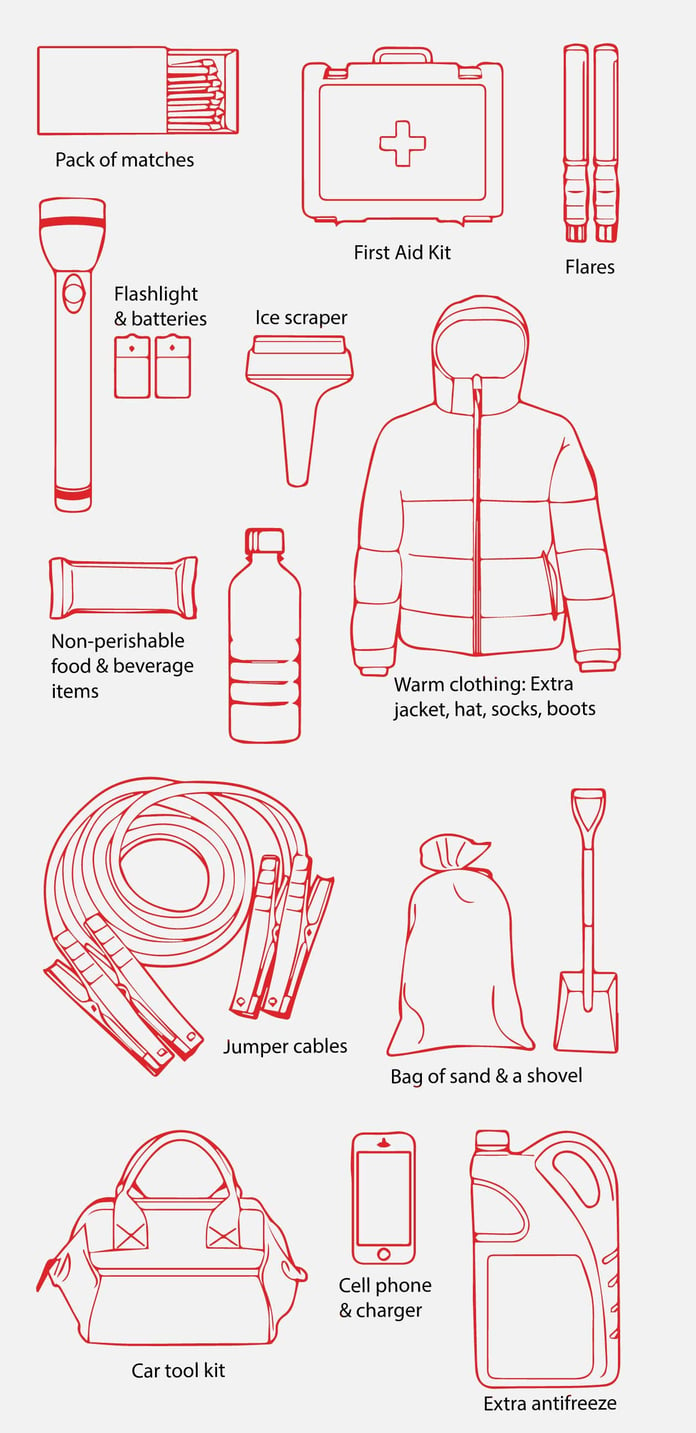 2. Have Winter Maintenance Performed on Your Vehicle
.
Part of winterizing your car means having an auto mechanic properly inspect your car for any maintenance problems that could affect your safety. Your local auto mechanic should test and check all the critical systems of your vehicle, including all belts and hoses. He or she should inspect and test your heat and defrost to ensure proper function and change and fill the oil and coolant. Some cars may need thinner oil in the winter than in the summer. If any oil or coolant leaks are found, they should be repaired. You should also have your battery tested. If it does not have enough cold-start amps or is reaching the end of its useful life, replace the battery for one that is more reliable during the winter. It is also a good idea to switch was all-weather tires to winter tires because they offer better traction in freezing temperatures.
3. Winterizing Your Car Includes Maintaining Your Tires
.
During the winter, you should pay close attention to your tires. Keep them regularly filled with the manufacturer's recommended air pressure. It is estimated that for every 10 degrees the temperature drops, vehicle tires lose about one pound of pressure, and driving with under-inflated tires can cause premature tire wear. Not to mention, it can cause a decrease in traction and stopping power.
4. Do a Pre-Drive Check
.
Before you get on the road, always do a pre-drive check. Make sure all your lights are working and that your tires are in good condition. You will also need to clear all the snow and ice from every window in order to maximize your visibility. If your car doors are frozen shut, you can use a deicer to help get them unstuck. To prevent future frozen doors, you can put a small amount of Vaseline on your door seals, and a slight amount of WD-40 sprayed into your door locks can prevent them from freezing.
5. Allow for Extra Time When Driving
.
When leaving for work or school or another obligation, make sure to give yourself extra time to get to your location. If you are rushed or running late, you may be tempted to drive faster than the road conditions allow, which can lead to losing control of your vehicle and getting into an accident.
6. Properly Winterizing Your Car Means Keeping the Gas Tank Full
.
During cold winter months, you should strive to keep a half tank of gas in your car at all times. This helps prevent your gas lines from freezing during snowy and icy temperatures. Roads often become impassable or accidents ahead of you could cause a major slowdown in traffic. By keeping a half tank or more of gas in your car, you are helping to ensure that you can keep your car running and the heat on, even during major delays.
Make Car Safety a Priority This Winter
.
You can stay safe this winter by making sure your car is properly maintained, remaining vigilant about road conditions and making sure you have first aid supplies in your car. By implementing these winter driving safety tips, you are reducing your risk of getting into a car accident and making sure that you stay warm and able to call for help if your car unexpectedly breaks down.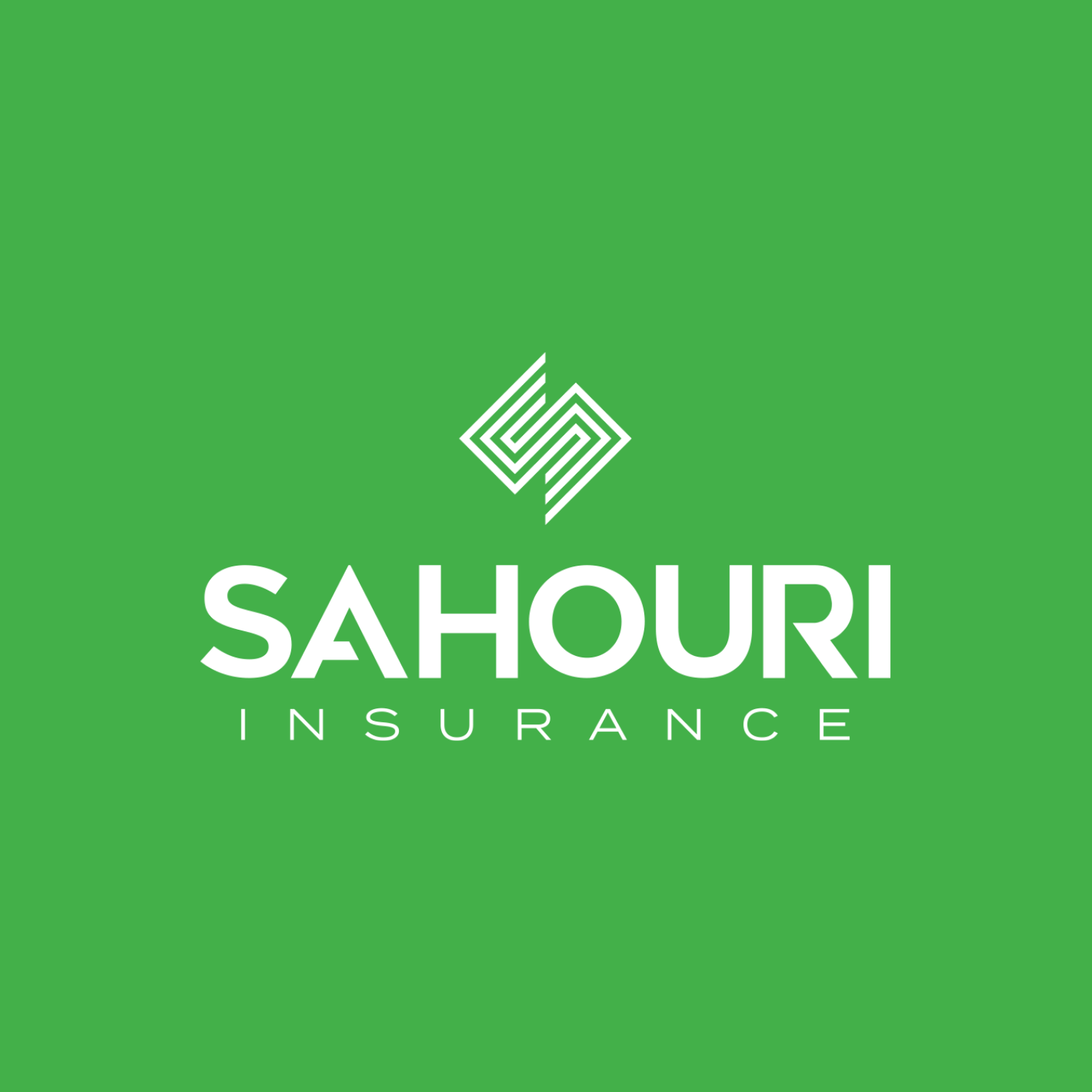 SAHOURI
As an independent insurance brokerage firm, we guide our Guests through a technology-driven, consulting-based experience that integrates corporate Risk, Health, and Benefits policies through one, centralized Advocacy Team.