Meet our Leadership Team
.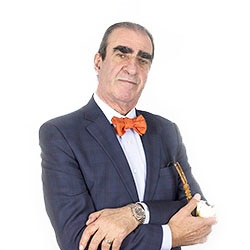 Fuad Sahouri

– President

Fuad M. Sahouri immigrated to America in 1960 and proved that the American Dream is no myth. He had a vision of hard-earned success and a desire to advance the benefit of others. He found both in brokering insurance; a profession where he could earn a living while helping people.

In 1970, Fuad founded the Great Falls Insurance Agency which would go on to become Sahouri Insurance & Financial, also known as SAHOURI. Now, Fuad's neighborhood agency, which started in his garage, operates on the top floor overlooking Tysons Corner, Virginia. Under Fuad's leadership, SAHOURI has become the largest insurance provider for Embassies and Diplomatic Missions in the United States; securing the agency's position in the international sphere of influence.

His business model never changed; great customer service and passion remain at the core of the agency's operations, which is why SAHOURI has been recognized by local and national publications for its customer service and exclusive insurance programs. Under Fuad's leadership, SAHOURI has received many awards ranging from excellence in customer service to best workplace. In 2015, Fuad was named Hometown Hero of the Year by the McLean Chamber of Commerce and the Financial Professional of the Year by the Northern Virginia Magazine.
---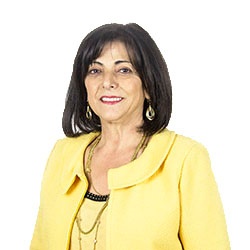 Mary Sahouri

– CFO

Mary Sahouri joined SAHOURI in 1974. As the Chief Financial Officer, Mary's biggest priority is maintaining the agency's healthy financial growth. Beyond her role with the agency, she maintains deep connections to her community by actively volunteering with a number of civic and social organizations.

Mary formerly served as President of the Great Falls Republican Women's Club. She also served on the Fairfax County Public School Board's Human Relations Advisory Committee. In 2005, Mary co-founded the Arab AmeriCare Foundation with her husband, Fuad. Most importantly, Mary and her family have been devoted members of the St. Peter and Paul Antiochian Orthodox Church, where she also served as a board member. She currently serves as the Chairwomen for the History and Cultural Association of All Nationals.
---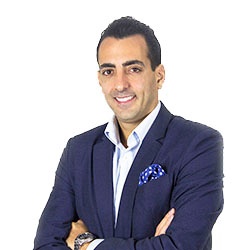 Michael Sahouri

– Vice President of Operations

Michael is Vice President of Operations at SAHOURI and oversees all business operations. He began his career in 1997 at Northwestern Mutual, where he first learned the intricacies of selling insurance in the corporate world. Growing up in an insurance house-hold, selling insurance came naturally to him. Within a matter of months, Michael was recruited by Guardian Life Insurance.

In 2004, Michael joined SAHOURI to restructure the Commercial and Benefits departments. Three years later, he was named the VP of Operations, where he helped develop exclusive insurance programs for niche markets, build the SAHOURI brand, and implement technology that streamlined business processes. Under Michael's leadership, SAHOURI saw an increase in client retention, reaching an industry-best of 97%.

Born and raised in the Northern Virginia Area, he holds deep ties to the local community. He actively volunteers and is a board member of many local charities and nonprofits. He currently resides in Great Falls, Virginia with his wife and daughter.
---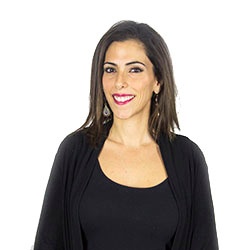 Sophia Sahouri

– Vice President of Private Client Services

As the Vice President of Private Client Services at SAHOURI, Sophia works with clients to offer smart solutions customized for individuals who require more than standard insurance. She works closely with each client to create cost effective solutions by combining policies into one package that completely protects their lifestyle.

Sophia began her career in 1996 during a marketing co-op program in high school and she has been working in the industry for the last 17 years. Her success is attributed to her enthusiasm, determination, creativity, leadership, integrity, industry experience, professionalism & eagerness to deliver great customer service. She received her Property & Casualty license from the Hartford School of Insurance.

In her spare time, Sophia constantly looks for news ways to give back to the community that she grew up in. In 2003, she co-founded Imagine Life, a non-profit organization that spreads awareness on human rights violations. Over the years, Sophia has strategically coordinated a number of campaigns for Imagine Life, including annual galas and fundraisers, raising donations of up to $1 million for the organization.
---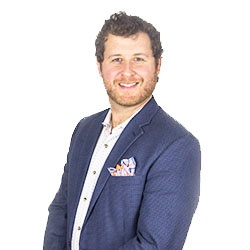 Allen Hudson

– Vice President of Commercial Insurance

As the Vice President of Commercial Insurance, Allen Hudson has proven to be a leader in his field. Allen is a Certified Insurance Counselor (CIC), Top 40 Under 40 Broker, and Published Author. He has over 10 years of experience as a licensed Property & Casualty agent in Maryland, Virginia and the Washington DC area. Allen has played a key role in developing a number of proprietary niche-market programs at SAHOURI. Most notably, Allen developed the Community Underwriters Specialty Program (CUSP), which has been a success for the agency; saving policy holders an average of 27% on expiring premiums since 2011.

He has received multiple awards during his role as VP of Commercial, including the 'Top 40 Under 40 Broker' awarded by the Business Insurance Journal. Allen is one of only a few people to be named 'Risk Management Financial Professional of the Year' by the Northern Virginia Magazine for two consecutive years (2014-15).

Allen resides with his wife and son in Mclean, Virginia. His passions outside of work are golf, basketball, and helping coach a champion youth lacrosse team. He earned a B.A in political science and economics from the University of Maryland.
---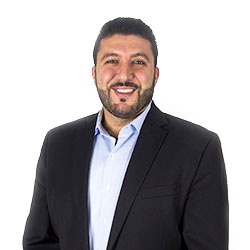 Taweel Tawil

– Vice President of Health and Benefits

Taweel is the Vice President of SAHOURI's Health and Benefits department. He has over 10 years of experience and leads the Health and Benefits department to provide cost-effective solutions for international organizations, government-sponsored students, embassies, and diplomatic missions.

He played a vital role in developing U.S. compliant programs for embassies, governments, students, and individuals who need fully-insured or self-insured solutions. His ability to negotiate with all "A" rated health insurance companies has generated many long term win-win solutions for SAHOURI clients and partners.

Taweel graduated from the University of Houston, C.T. Bauer College of Business with a double-major in Finance and Marketing, including a minor in European Studies. He also earned his Group Benefits Associate (GBA) designation from the prestigious Wharton School of Business. Taweel is passionate about his wife and two children, to whom he dedicates all of his time, energy and hard work.
---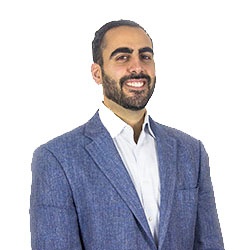 Fuad Sahouri Jr.

– Vice President

Fuad Sahouri Jr. is one of the Vice Presidents at SAHOURI. He joined the family insurance agency to focus on improving the agency's Accounting and Finance department. Throughout the years, he was able to improve efficiency and streamline simple and complex accounting duties. On the production end, Fuad also leads the Domestic Employee and Executive Benefits department. He works closely with top level executives and their Human Resource Departments to help effectively recruit, retain and reward employees.

In addition, Fuad helped develop a government contractor insurance program to address the unique needs of the GOVCON market. This program is exclusive to SAHOURI and has helped many government contractors win bids and save thousands on their insurance.

Fuad also complemented his passion for sports with his educational background in business, by developing SCORE, the agency's exclusive sports insurance program offering all-lines of insurance to athletes. The program is designed to help sports agents and agencies retain and recruit their clients by acting as their independent insurance department. With SCORE, sports agents and agencies can eliminate the administrative burden and overhead costs that typically burden insurance portfolios.

Fuad has a Master's degree from Georgetown University and an undergraduate degree in Business administration from Marymount University. In his spare time, Fuad tries to play golf and basketball along with exploring the world with his family. He is an avid DC sports fan and follows all the local teams. He currently lives in Bethesda, MD with his wife Rosa and daughter Roya.
---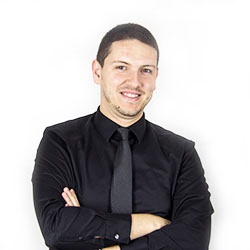 Houssem (Sam) Djida – AVP of Embassy Insurance
Houssem started at SAHOURI as an account manager for the Embassy Insurance Department and within a year was promoted to Account Executive. Houssem is fluent in English, Arabic, and French and that has played a big role in his success and leadership at SAHOURI. He now manages the Embassy Insurance department as the Assistant Vice-President and spends his time cultivating and maintaining relationships with the diplomatic community.
Houssem has a Bachelor's Degree in Finance and Actuarial Techniques from the National School of Statistics and Applied Economics in Algeria, an MBA in International Business Management from Virginia International University, and a MBA in Project Management from the University of North America. He is currently pursuing his Certified Risk Manager ( CRM ) Designation, which is one of the most prestigious designations in the insurance industry and is awarded by the National Alliance for Insurance Education & Research.
He is a huge soccer fan and when he is not working with diplomats you can find him on the field or watching the big game. He also enjoys music and learning about different cultures.
---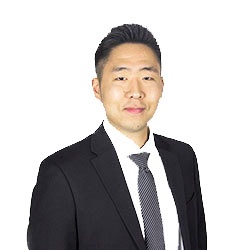 James Tamaye – AVP of Employee Benefits
James Tamaye is the Assistant Vice President of Employee Benefits at SAHOURI Insurance. He provides support and operations for the International Health and Domestic Benefits teams. Having worked with Ambassadors and High-Ranking Officials, he understands the importance of providing the highest level of customer service.
James graduated from George Washington University with a Bachelor's Degree in Economics and Business Administration. He earned the Group Benefits Associate (GBA) Designation and is currently a candidate for the Retirement Plans Associate (RPA) Designation from the Wharton School of the University of Pennsylvania and the International Foundation of Employee Benefits Plans (IFEBP).
He was born and raised in Hawaii and enjoys recreational bowling in his free time. He is also a supporter of the performing arts as an active member of the John F. Kennedy Center in Washington, DC.
---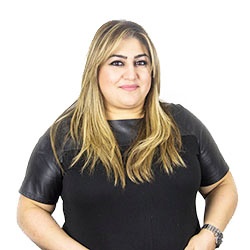 Patricia Couzi - AVP of the Private Clients
Patricia Couzi joined the Sahouri team in November of 2009 as a Personal Lines Account Executive and has grown since then to become the AVP of the Private Clients Department. Patricia has more than 15 years of insurance experience and has worked at different international companies in the USA and abroad.
Patricia has always considered insurance a career, not just a job. Her primary goal is to ensure that her team delivers superior service capabilities and customized individual solutions to benefit her clients. She is passionate about protecting her clients' lifestyles and their most valuable assets to provide them with the peace of mind they need.
Patricia is a strong believer in continuing education and self-improvement; she is at the final stage of getting her Chartered Private Risk and Insurance Advisor Certification (CPRIA), a unique certification that specializes in the high net worth private risk and insurance management
When not at work, Patricia enjoys reading, playing tennis, being active in the community and spending quality time with her family
---
Beth Bednarek

– Accounting Manager

Beth is our agency accounting manager with over 30 years of experience managing accounting and payroll software products. She has been fundamental in fine tuning the accounting processes at SAHOURI to improve the receipt of client and carrier money and the sending of vendor payments.

Beth is a graduate of the College of William and Mary with a Bachelor of Business Administration. She lives with her husband in Virginia and they have two sons. An avid reader, she's also passionate about helping other women enjoy the benefits of fitness at any age and ability. Every spring she is a coach and mentor in the Reston Runners Women's Training Program.