Employee Wellness Programs

.
Your employees are your most vital asset. And while you can't control their lifestyles, you can encourage healthier eating habits and positive wellness. Businesses that invest in the well-being of their employees often see an increase in retention, job satisfaction, and productivity.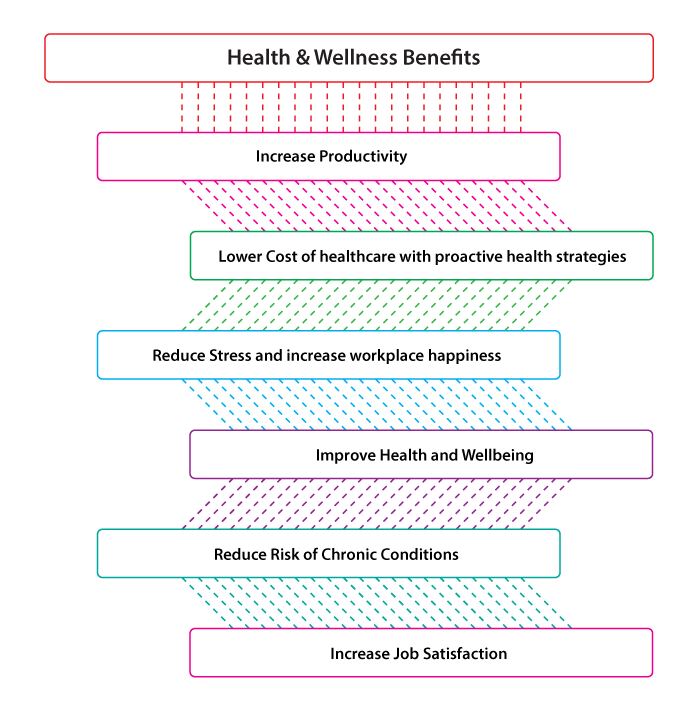 ---
Our program is built from the ground up to encourage happier, healthier, and more productive employees."
---
Employee Wellness Program Planning

.
Depending on your budget and employees' needs, we can develop a custom health and wellness program that can help employees eat healthier, maintain fitness, reduce risk of chronic conditions, and quite smoking.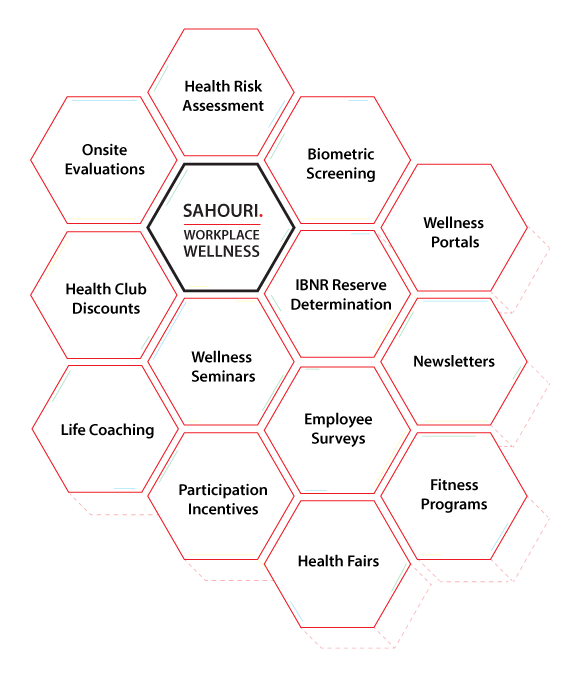 ---
Employee Wellness Program Strategy

.
Using our FOURSTEP Wellness™ Strategy, we create a wellness plan that addresses the specific health and wellness needs of your company.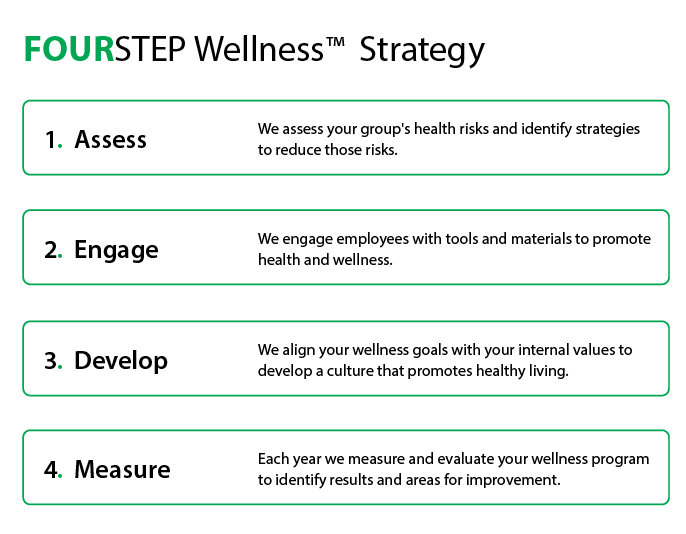 ---
3

tips for healthier and more productive employees

.
Eat healthy
.
Proper nourishment can increase productivity levels by as much as 20%. In fact, removing unhealthy foods from the workplace has an equally as positive outcome as removing chemicals or noise pollution.
Stand up
.
Sitting for more than 3 hours at a time can have a profound negative impact on your health. In fact, those who sit for more than 8 hours a day are 50 percent more likely to die from a heart attack.
Move around
.
Simply walking around every 20 minutes can reduce your risk of heart disease by 35 percent.
Request a Free Insurance Quote!
We specialize in helping successful homeowners and businesses succeed with rich coverage options, competitive rates, and
award-winning service that makes every client proud.
Insurance Made Simple Blog
.
Sharing every day scenarios, trends and best practices in plain english for homeowners and professionals. Learn more with insurance made simple!
Award-Winning Culture
.
We are proud to be recognized by our community and industry for service, production and culture.