Employee Wellness Programs

.
Your employees are your most vital asset. And while you can't control their lifestyles, you can encourage healthier eating habits and positive wellness. Businesses that invest in the well-being of their employees often see an increase in retention, job satisfaction, and productivity.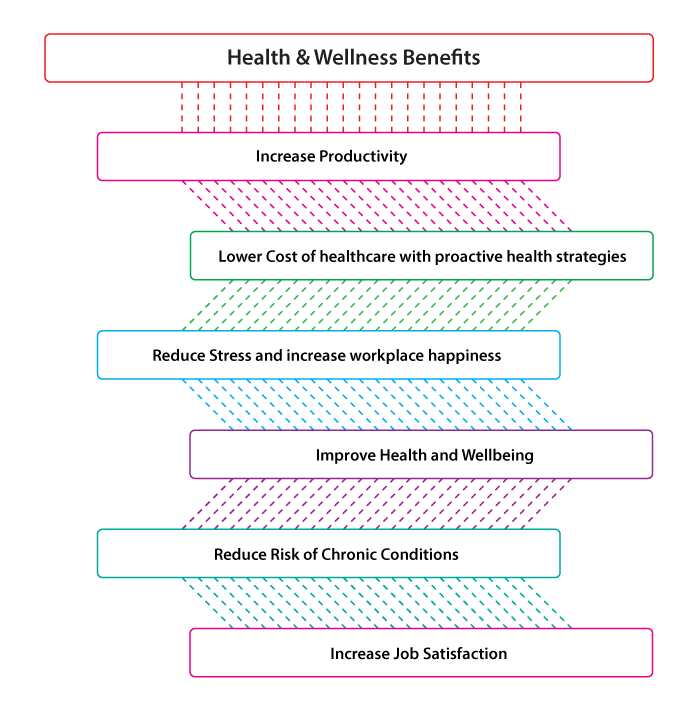 ---
Our program is built from the ground up to encourage happier, healthier, and more productive employees."
---
Employee Wellness Program Planning

.
Depending on your budget and employees' needs, we can develop a custom health and wellness program that can help employees eat healthier, maintain fitness, reduce risk of chronic conditions, and quite smoking.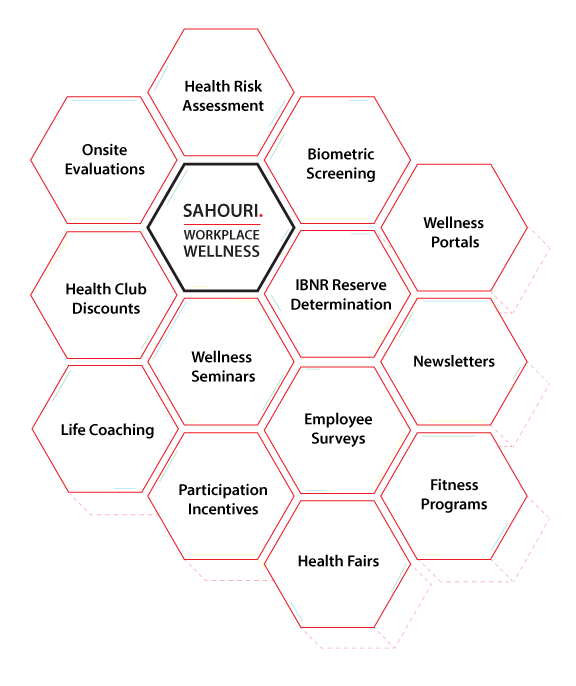 ---
Employee Wellness Program Strategy

.
Using our FOURSTEP Wellness™ Strategy, we create a wellness plan that addresses the specific health and wellness needs of your company.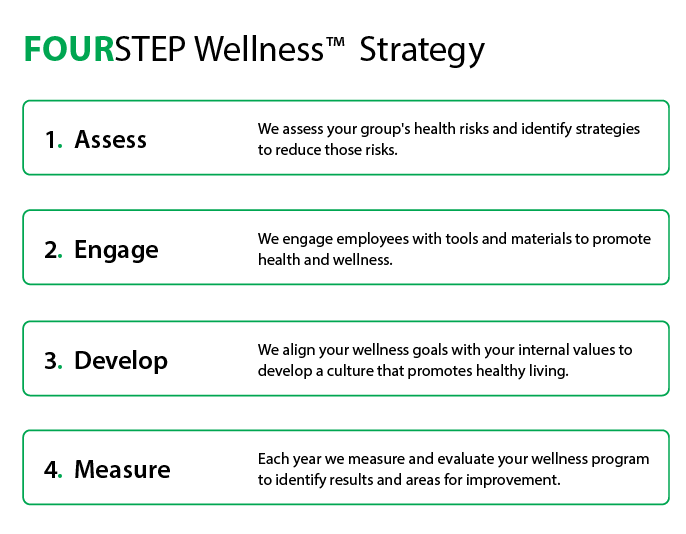 ---
3

tips for healthier and more productive employees

.
Eat healthy
.
Proper nourishment can increase productivity levels by as much as 20%. In fact, removing unhealthy foods from the workplace has an equally as positive outcome as removing chemicals or noise pollution.
Stand up
.
Sitting for more than 3 hours at a time can have a profound negative impact on your health. In fact, those who sit for more than 8 hours a day are 50 percent more likely to die from a heart attack.
Move around
.
Simply walking around every 20 minutes can reduce your risk of heart disease by 35 percent.
One Agency

.

Every Solution

.
There are many reasons why insurance rates are rising. Our approach offers many solutions to that problem. Let's find out if we're the right fit for you. Talk to one of our experts today!
Insurance in 60 Second's Blog
.
Our clients trust us to do what's best for them, so we hire individuals who uphold that trust with ethical and fair service. Learn more about the latest insurance trends.
Award Winning Culture
.
We are honored to have earned the respect of our clients, the media and the insurance industry for service, production and culture.