Actuarial Services

.
Having the correct data can make all the difference in deciding what benefits are best for your business and employees. Our data analysis team will discover your unique risks, find areas for improvement, and use cost difference models to reduce overall costs and maximize your dollars.
Assessment of Health Plans
Plan Analysis
Renewal Evaluation
Financial Monitoring
Claims Forecasting
Stop-Loss Analysis
Trend Reporting
Benchmarking Analysis
Expense Analysis
Predictive Modeling
---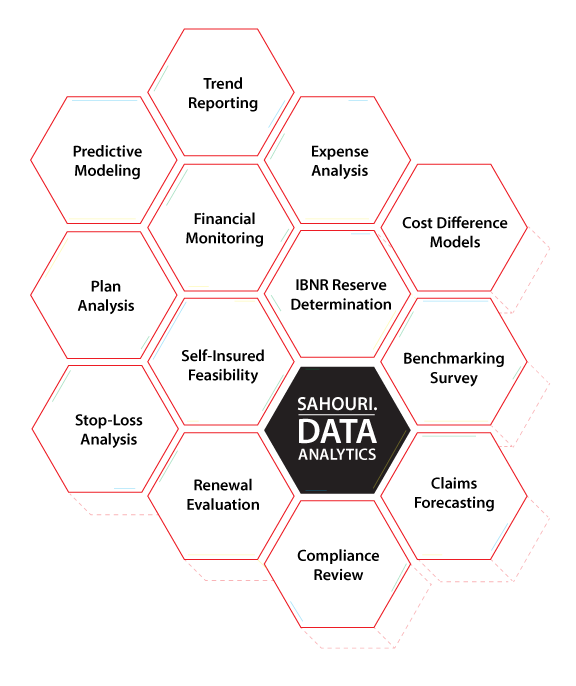 Cost Difference Models
.
Our Actuarial Services team uses data to analyze and predict the cost differences associated with variations in your Employee Benefits plan and insurance coverages. Our Actuarial show the wide range of possible outcomes, helping you make informed decisions with data.
Assessment of Benefits Plan
.
Our team analyzes your Self-Insured or Fully Insured plan to discover what you can do better. We build predictive models of other plan options, and use benchmarking, proposal analysis, stop-loss analysis, and other actuarial tools to find innovative solutions for your needs.
Benefits Positioning System
.
We measure your plan against our mid-market survey data to find your true cost, build utilization models, and provide suggestions on how to better position your benefits plan to complement your growth strategy and projections.
Plan Design Analysis
.
Cost is only one factor you should consider when deciding on a plan. The cheapest plan may not be the best for your business. We look at what benefits you need to gain and retain employees, as well as what solutions would be best for your industry's specific risk.
Renewal Evaluation
.
120 days before your renewal we meet with you to review your claims history, coverage, and current benefits plan. We review your current plan and needs to find alternative options that can reduce your costs while meeting your changing needs.
Budget and Trend Forecasting
.
We take an in-depth look at your employee data to forecast future models and identify risk trends, budget issues, and seasonality problems.
Self-Funded Feasibility Analysis
.
We estimate the cost and volatility of health plan expenses to determine if a self-insurance plan is suitable for your needs and growth strategy.
Health Care Reform Pricing Models
.
Using cost models, we can provide projections that include estimated penalty fees, membership attrition to state exchanges, and cost volatility based on selection.
---
I have worked with many insurance companies over the past 35 years, but the service I receive from SAHOURI is exceptional and without peer."
---
Request a Free Insurance Quote!
We specialize in helping successful homeowners and businesses succeed with rich coverage options, competitive rates, and
award-winning service that makes every client proud.
Insurance Made Simple Blog
.
Sharing every day scenarios, trends and best practices in plain english for homeowners and professionals. Learn more with insurance made simple!
Award-Winning Culture
.
We are proud to be recognized by our community and industry for service, production and culture.